Get in touch with us for information on any of our projects and for ideas on how we can help you with yours.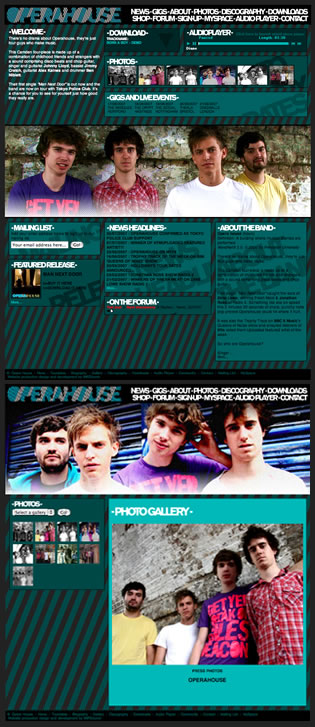 Operahouse
Site URL:
www.operahousehq.com
Date of work:
15/8/07
Client:
Operahouse
Type of site:
Music
Our Role:
Website design and production
We were asked by Rebecca at Big Life Management to set up a website for this new band from London.
Nothing fancy, they just wanted as much stuff administrable by the band themselves and all the usual bits in a band site. So, we used a CMS model that we've used many times before and got this site live before the end of the week.
Presto!